Play your idea 2015 contest
The PLAY YOUR IDEA 2015 contest for innovative ideas and projects received propositions for new products and services until February 18th.
PLAY (Projects Lab Alliance for You) is a creative and technological incubator based at Universidade Lusófona, resulting from a joint-venture between CIAKL II and LISS – Lusofona Information Systems School. The finalists will be announced soon.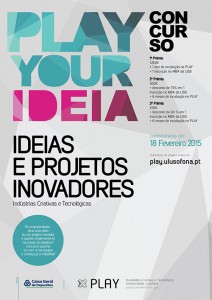 Insight Talks: conference and workshops in May
CIAKL II Insight Talks, taking place in Tallinn on 18th and 19th May, aims at gathering film and audiovisual media professionals, academics and researchers and discuss the challenge of creating innovative methods and tools for teaching entrepreneurship at film, television and multimedia schools.
Two local keynote speakers, coming from the industry and academia, will comment on the crossroads between these different sides of entrepreneurship – learning, thinking and acting – and the best ways of fostering fruitful exchanges between them: Marek Mühlberg will represent the local entrepreneurship ecosystem and Andres Joesaar will represent Baltic Film School (Tallinn University).
The conference includes three paper presentation sessions, on Theories, Insights & Strategies and Present & Future Projects.
Finally, two intertwined workshops on idea generation and idea development will be conducted by Carla Louro and Linda Kronborg Jensen (VIA University) and by Thorsten Kliewe (MUAS) respectively.
Two business meetings will allow for the consortium to address the project works currently in progress.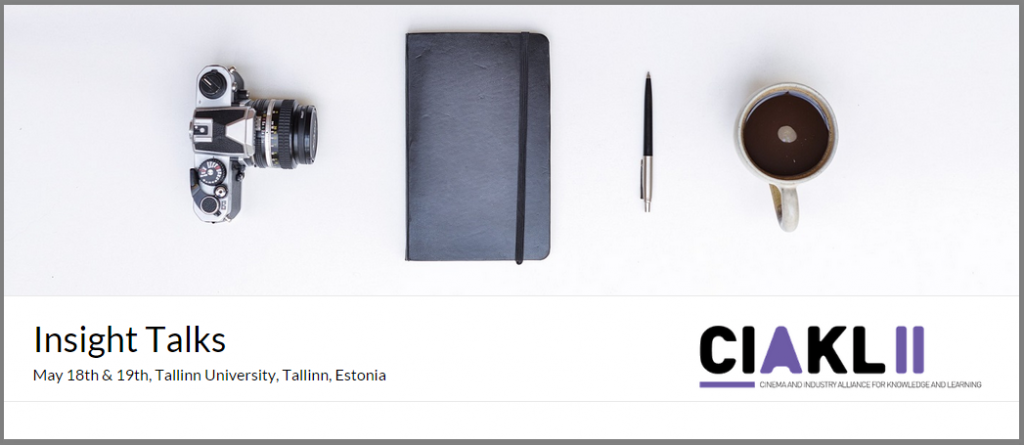 Funding and acceleration opportunities in the Future Internet framework
Madrid Network ICT & Audiovisual, a partner from the consortium, is developing the Future Internet – Connected Content Incubator Programme (FI-C3). This Programme is driven by the European Commission, in a group of 16 other accelerators, and acts in the area of "innovative Internet products/services," directed to both SME or individual entrepreneurs ("web entrepreneur") with a desire to innovate and to be a part of a large European network. FI-C3 will launch into market several projects in the following domains: Smart Territories, Media & Content and Care & Well-being.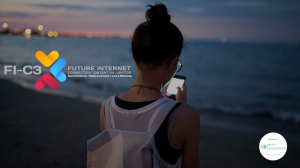 At its open source platform, FIWARE, FI-C3 provides assistance to proposals, technical support, business coaching, Living Lab Field User Test and High Level Advisory Board.For the domain of Media & Content, besides the mentioned support, FI-C3 will provide a total funding of 4.5 million Euros. The first call for business projects closed in November and the second call is open until June 30th.
Read more at http://www.fic3.eu/
ECATI Summer School 2015
ECATI Summer School 2015 takes place between 6-10 July at Universidade Lusófona in Lisbon and it is dedicated to qualitative and quantitative research methods.
This year, ECATI Summer School will focus on providing researchers, undergraduate and graduate students with key knowledge in the areas of data analysis software (Nvivo and WebQDA) with Professor Francislê Neri de Sousa (Univ. Aveiro), discourse critical analysis with Professor Cláudia Álvares and advanced statistics with Professor Carlos Poupa.
Read more here: http://cicant.ulusofona.pt/news/ecati-summer-school-2015/

Lusófona Film and Media Arts students awarded
It has been a great academic year for the Department of Film and Media Arts at Lusófona (DCAM/ULHT), where CIAKL II is happening. The films produced at DCAM have been in numerous festivals and won important awards that consolidate its position as the number one film school in Portugal.
In the first Edition of Sophia Student Award, promoted by the Portuguese Cinema Academy, DCAM/ULHT submitted six films and five of them were selected for the competition. They won in the fiction category with the short film "Bestas", in the animation category with "Osmose" and "Aconteceu Poesia" took the second place for Documentary. "Bestas" also won the "Great Sophia Student Award" that is given to the best student film of the year.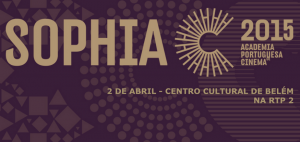 Here's a quick summary of DCAM latest achievements in film festivals:
Universidade Lusófona was awarded as the Best Film School in Fantasporto.
The DocNomads master graduate Miguel Lopez Beraza won a Goya for his short-documentary "Walls", a documentary he made during his enrollment on the DocNomads master. The Goya is the most important award of the Spanish cinematographic industry.
"Lápis Azul", a transmedia project about the censorship in Portugal during the Salazar regime, made by one of the students of CIAKL I Entrepreneurship for creative industries course, has won many awards since its release in 2012. It was recently awarded Best Original Screenplay in Festival Caminhos Cinema Português. "Lápis Azul" also won Best Cinematography in the "Golden Eye – International Festival of Cameramen."