CIAKL II Insight Talks straightens ties between academia and industry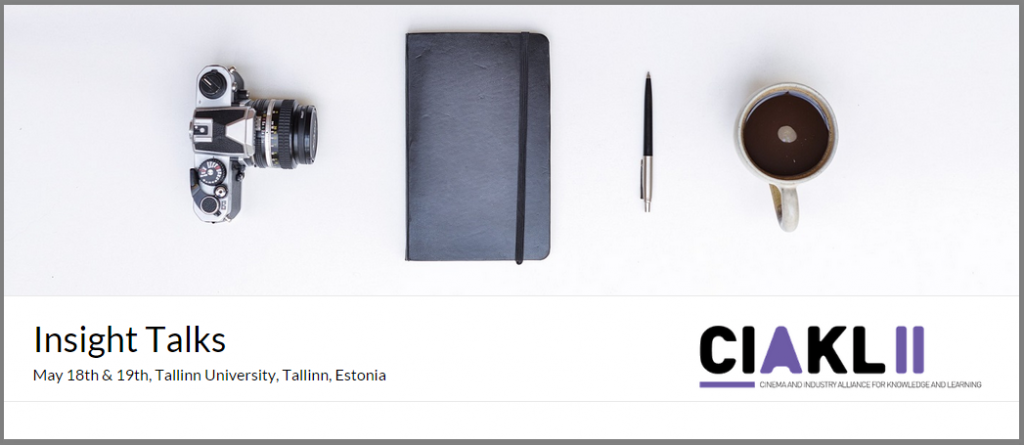 Last month, CIAKL II's Insight Talks gathered members from the academia and the industry at Tallinn University, around the topic of teaching entrepreneurship to film and creative media students. In the project's scope, the Insight Talks offered a chance to further engage business representatives and the university in the discussion of the greatest challenges and solutions to get the schools involved in the creation of successful creative media projects.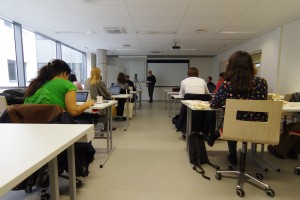 On the first day, Marek Mühlberg, a representative from Tallinn's startup ecosystem, reflected on the best options for improving the knowledge exchange process and pointed out some clear measures to engage industry and universities in joint-businesses.
Another highlight of the Insight Talks happened the following day, with Andres Joesaar's presentation of Baltic Film School's strategies get students involved in state-of-the-art transmedia productions.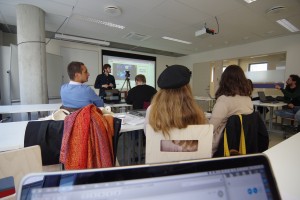 Two interesting and creative workshops were conducted during the event. Below is the picture from Idea generation Workshop: "Entrepreneurs in action – Innovation through play" by Carla Louro & Linda Kronborg Jensen.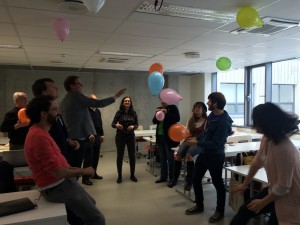 Curriculum Design for Trainees report
As a central part of the project, the consortium will develop a subject and Post-Graduation curricula dedicated to entrepreneurship and business management in creative industries. As a preparation for this, Münster University of Applied Sciences has prepared the "Curriculum Design for Trainees report" together with other partners, in a collaborative joint effort. This report represents Deliverable 3 (part of Work Package 5), namely the "Joint curricula program for trainees". The document describes different subject courses, which are then combined to post-graduation programmes. The report presents different course designs for which the developed subjects can be used, e.g. a full four semester master course, a three-month certificate programme as well as an extra-curricular course which students can undertake aside their studies. The development of these three different courses aims to highlight how flexible the subjects can be utilized in the future.
The subjects have been developed on the basis of four core elements:
The Report "Requisites and blueprint for learning and teaching entrepreneurship for film, media and arts industries" (Deliverable 1 of this project)
 The "Survey Report: Intra- and entrepreneurship drivers amongst film and creative media students and teachers" (created in this project)
Selected teaching and learning approaches identified online and the results from CIAKL II INSIGHT TALKS event were integrated in the subjects' definition and contents.
Extensive experience of the partner organisations in creating entrepreneurship and film and creative media courses.